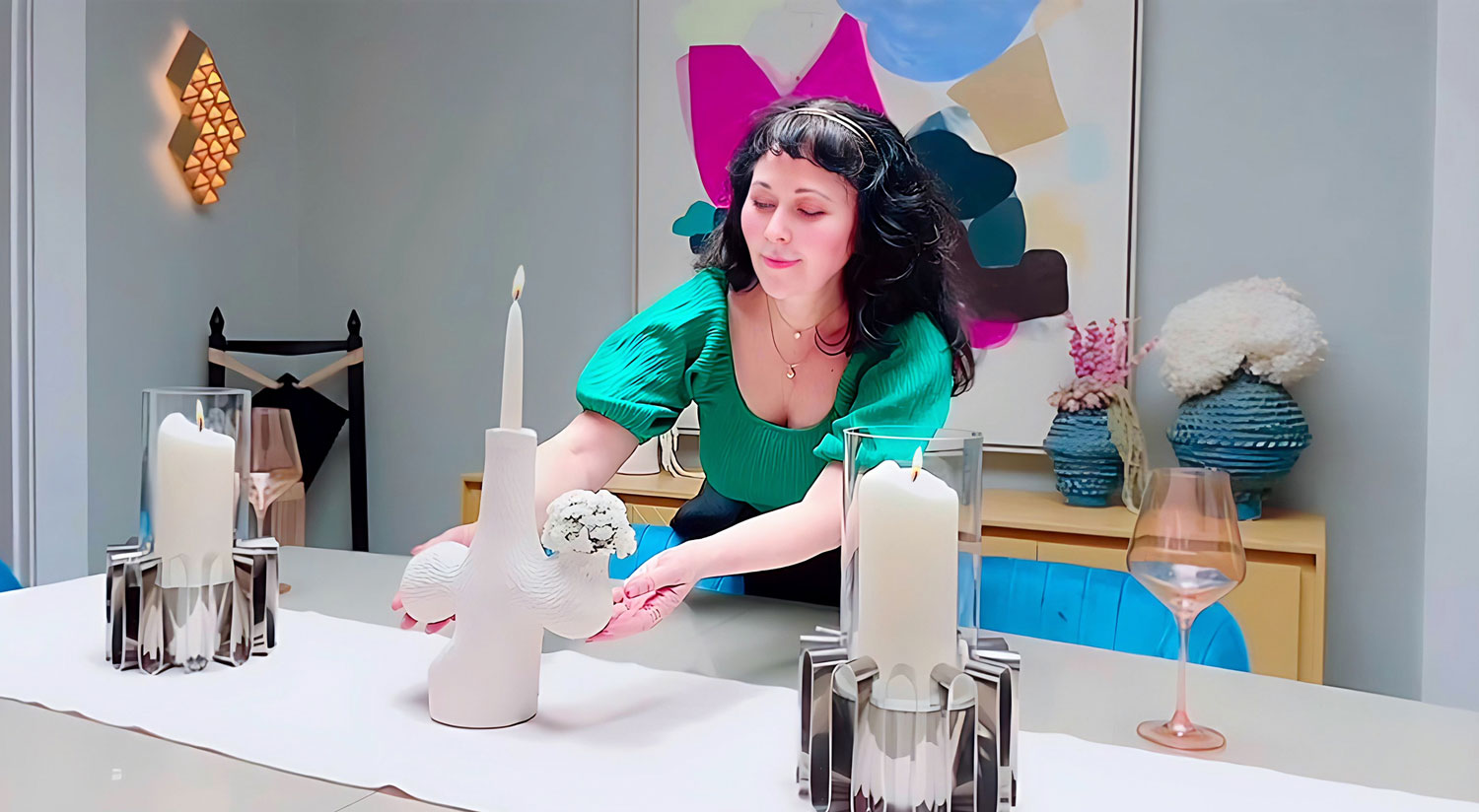 Modern Interior Design
Transformative Method.
Kim Colwell is a transformative interior designer who blends a proprietary process of design therapy with biophilic design and a multi-generational practice of feng shui to create highly personalized spaces that are saturated with signature style.
Experience | a multidisciplinary process
Kim's transformative process is honed from her background as a fine artist, training at NYU's Tisch School of the Arts, her extensive studies in psychology and design, and her lifetime as the daughter of a renowned shaman.
Used together, these intuitive and energetic skills have made Kim into what some call an "urban healer"—a designer whose high-style, high vibe environments help to heighten emotional and spiritual well-being, support harmonious relationships, and nurture an innate sense of personal balance.
Sacred Luxe | a signature style
Merging disciplines of psychological discovery with intuitive understanding and metaphysical skills from her lineage, Kim creates worlds that are deeply personal yet flowing with feel-good energy. These multi-layered designs have an appeal that transcend the aesthetic.
Listening deeply to discover your vision, good design has the potential to express the essence of a person, family, or organization, to tell their story, and even reflect their hopes and their dreams.
Mastering diverse projects of any scope
Kim works on a full range of projects from luxury full-service residential and commercial interior design to small refresh projects and short focused transformative consultations. Unique offerings include virtual or LA based sessions on feng shui, paint and color therapy or design therapy psychology "readings" which analyze how your environment may be influencing your sleep, stress, relationship dynamics or mental health.
A celebrity designer, Kim has a diverse range of clientele including academy award nominated artists and leaders in the film, fashion, music, tech and wellness industries. Kim or her projects have been featured in C, Interior Design, WWD, Rapaport, HOOG, JCK, InStore, and Pasadena magazines, as well as with interviews for The Purist, Shape. It is no wonder, her expertise has been valued in several wellness books including A Year of Living Mindfully by Randi Ragan and How To Be Well, by celebrity doctor Frank Lipman, MD.
Kim has recently curated a series of wellness design workshops. Her signature certification feng shui class in collaboration with the Shambhalla Institute is taught in Los Angeles or virtually.
Thought Leader | design for mental health
Recognized as a thought leader in the emerging discipline of design for mental health, Kim regularly speaks on a wide variety of panels and institutions such as Cornell University. 
Redefining California Design | mindful, restorative, personal
From her headquarters in Los Angeles' Silverlake, Kim is redefining California design for a new, mindful generation with sublime, nature-reverent environments that resonate with bespoke beauty and powerfully restorative ambiance.