Paint Therapy | personalized palettes that excite your senses

Personalized Colors | calm stress, elevate style, be inspired
Take your colors from subliminal to the sublime. Part therapy, part remedy, 100% interior design.
Color is a subliminal message that influences your thoughts, emotions and actions. Kim Colwell's Color Therapy Consultations provide a "color prescription" that supports optimal well-being as much as it enhances the beauty of a space.
Have you ever wondered which colors are best for your personal well-being, your relationship, family or team dynamics? Which colors create disharmony, imbalance, unease? From color diagnosis to remedy, Kim will provide you with  personalized color palettes which are created using a methodology that she has grown up with since childhood.
Combining ancient practices with modern techniques including interior psychology, feng shui and shamanic astrology (a Native American system, passed down to her by her mother, is designed to define specific colors and natural elements that bring each of us personally out of instability and into balance).
Elevate your color style by exploring new layers of thought about color and the affects color has on your psyche.
The following perspectives are considered in your "color prescription"…
Interior Psychology
Cultivated from Kim's study of environmental psychology, this system that examines how specific colors affect you personally for mental and emotional wellness. Color can influence thoughts and feelings in similar ways to sights and sounds triggering positive memories from the past, but not all of them are supportive. For instance, when colors are dissonant with no relation they read like clutter or chaos to our sub conscious. 
Feng Shui

Kim coordinates your colors to your feng shui bagua. Each color combination is considered in terms of how they work together in terms of the feng shui to maximize a state of harmony. 
Shamanic Astrology

A Native American system using the Medicine Wheel of Peace to determine your personal colors that supportive to you on an innate level. This system was taught to Kim by her mother Melinda Joy Miller, famed shaman and Keeper of the tradition passed down to her by Grandmother Twylah Hurd Nitsch, then the president of the National Seneca Nation.
Interior Design
As a designer and fine artist, Kim uses color to both elevate and harmonize your home decor. She can create a complex paint treatment or the perfect color pallette throughout your home. Nothing is too subtle or bold. 
Your sensibility, needs and desires drive the final result. 
Discover which colors…
calm nerves
uplift mood

inspire creativity

activate your productivity

deepen your meditation process
How It Works | customized to your personal needs
First we examine your desire for the space. Then we personalize your color story with the layers of thought described above.
There are two ways to use this service.
Option 1 – PAINT THERAPY 
Customized paint or wall treatment for one wall, room or entire space.
Upon request, you will be provided with a 2D rendering of how your specific paint colors or creative wall treatment will look in your space. 
You will have 1-3 options per paint color or wall treatments to consider. 
Option 2 – COLOR THERAPY | prescribed colors for you as an individual, couple or family
Really explore your personal world of color. Using ancient and modern methods, Kim gives you a personal "color prescription" which can be applied to any decorative selection or even your wardrobe. 
Apply color therapy to your…
Home Design

Branding

Wardrobe
PDF format Color Therapy Charts are available to save or print and refer to for a lifetime. 
Expand on your color therapy with a full refresh. Kim will take your place from drab to fab with your medicinal colors in mind.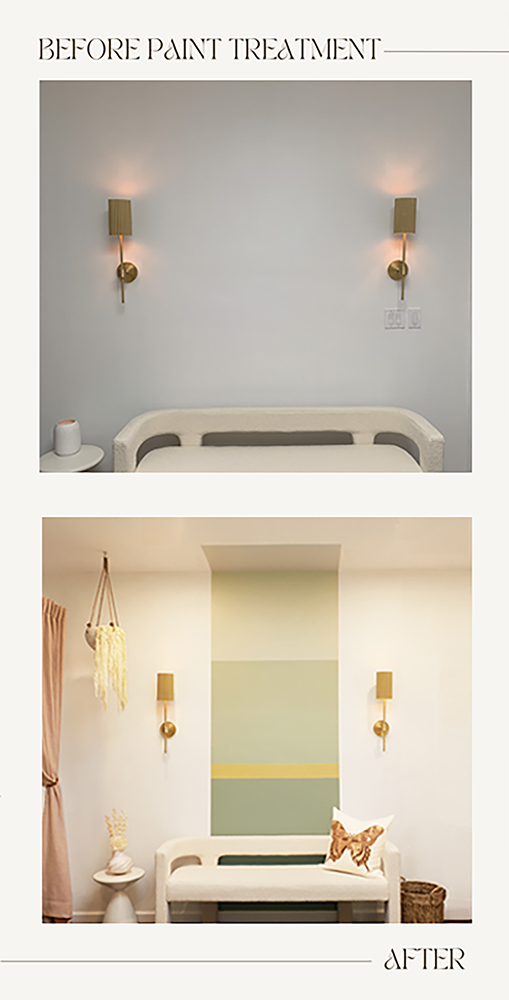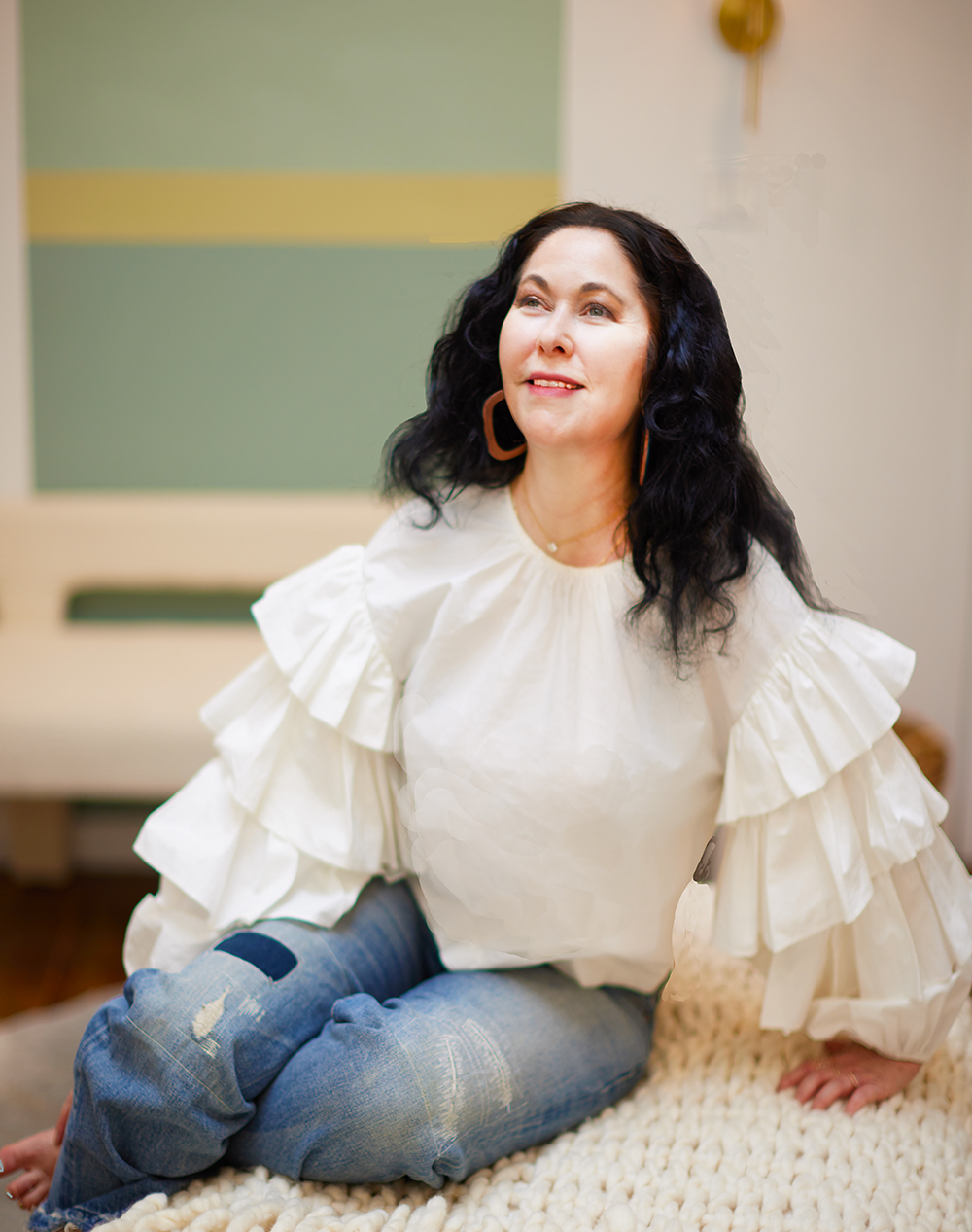 Get Started | book your color consultation
Click here to book your Paint Therapy or Color Therapy Consultation.
Where we work
Working in Los Angeles or via Zoom, we'll review your needs, answer questions and jump right into your space.
Fee
Consultations are $250 / hour with a 1 hour minimum ($250 minimum).
*On average our consultations are 1 – 1.5 hours. A separate charge will be given for renderings that show how specific paint colors will look in your space.
Get Started
Email us to set up a 15 min complimentary chat with Kim to jump right in.
Paint Therapy Package | interior or exterior
If you have a more extensive project, you may wish to have a package with a flat bid.
More than a paint consultation, this is a detailed plan completely transforms your space.
STEP 1 – Discuss your goals during a 45 min initial consultation.
STEP 2 – We study photos of your space, personal style, personal needs and desired outcome.
STEP 3 – We develop your personal paint therapy plan for one wall, room or entire space.
STEP 4 -Kim offers the following recommendations…
Specific Paint Colors to Sample
Creative Ideas
Presentational 2D Visuals to illustrate Kim's vision
Best Feng Shui Colors
Your feedback will be discussed. Kim will be able to revise anything to your liking.
STEP 5 – Taking your feedback into consideration, you will recieve a PDF of everything you discussed. 
STEP 6 – A 20 min follow up session a week later to give you time to reflect, review paint samples and answer your questions.
Flat rate fees:
$375 per statement wall
$750 per room (walls, trim and ceiling)
$499 exterior
Rates start at $375 for creative paint treatments such as shapes or murals per wall.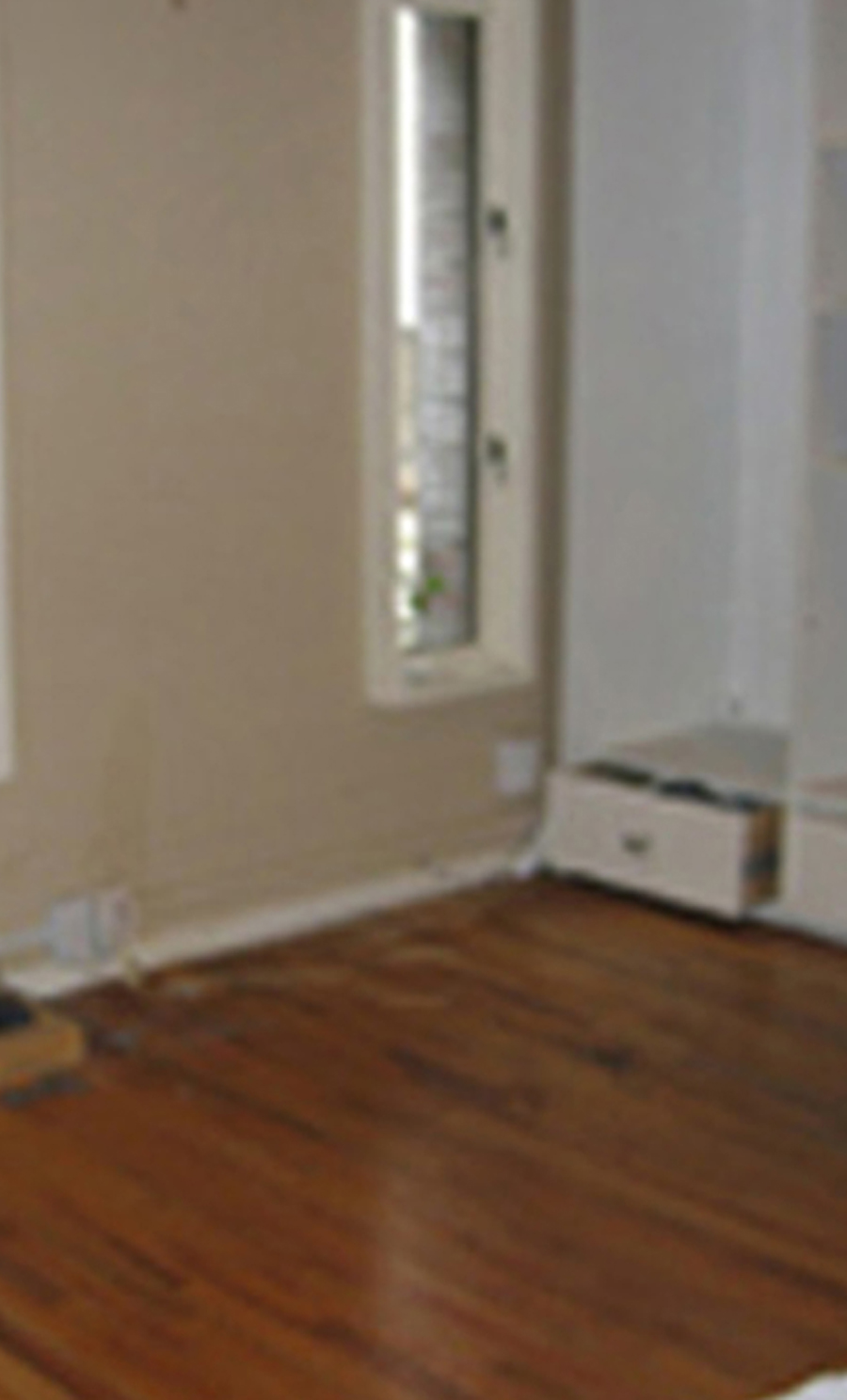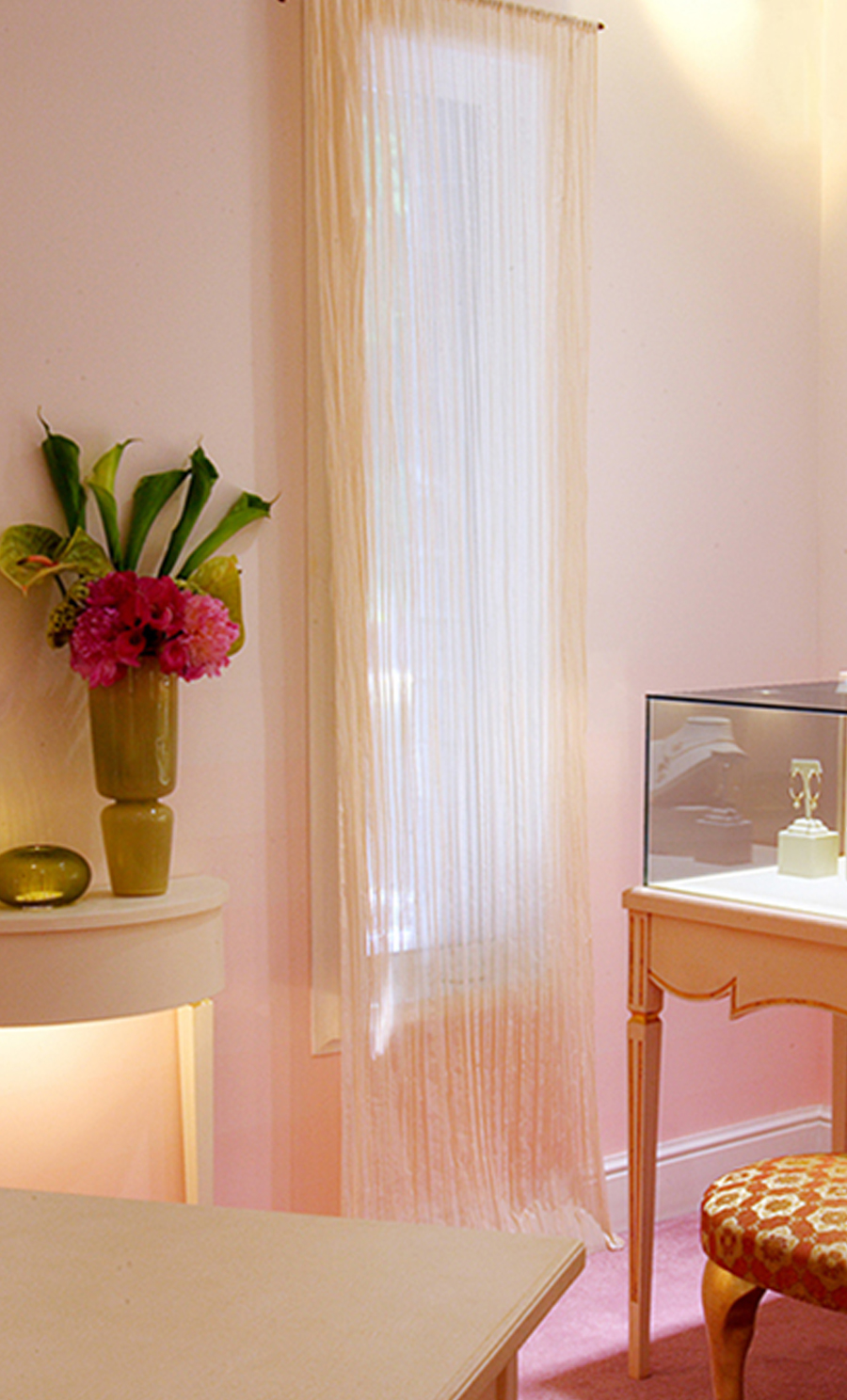 Color Therapy | use color to illuminate your inner power
Our interior design project below included Color Therapy to transform this bedroom into a restorative, otherworldly ambiance. Swipe arrow right to see where the project began.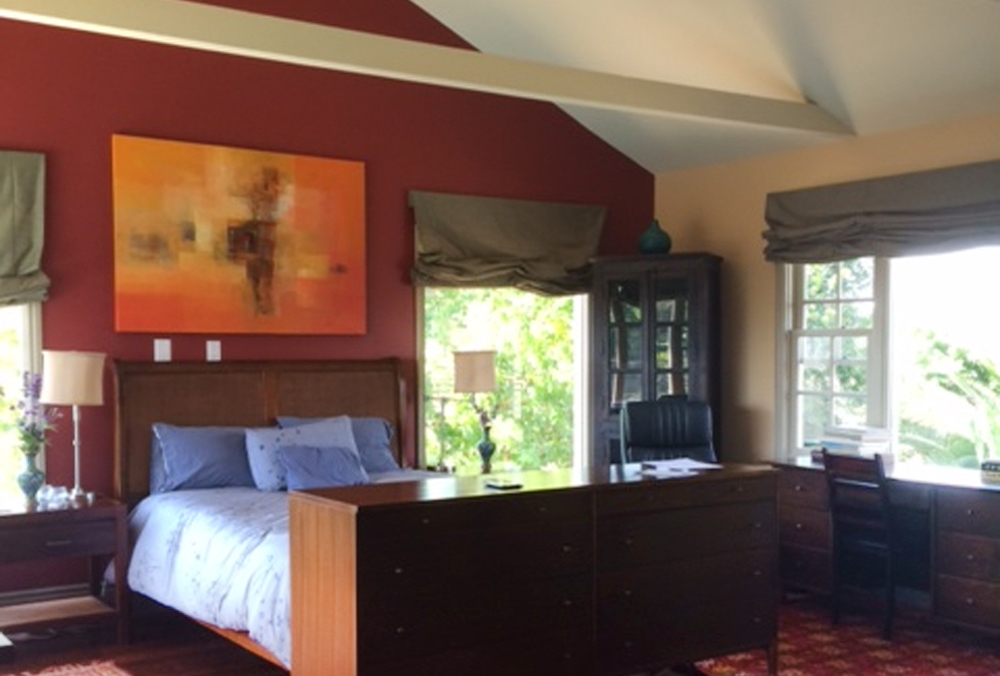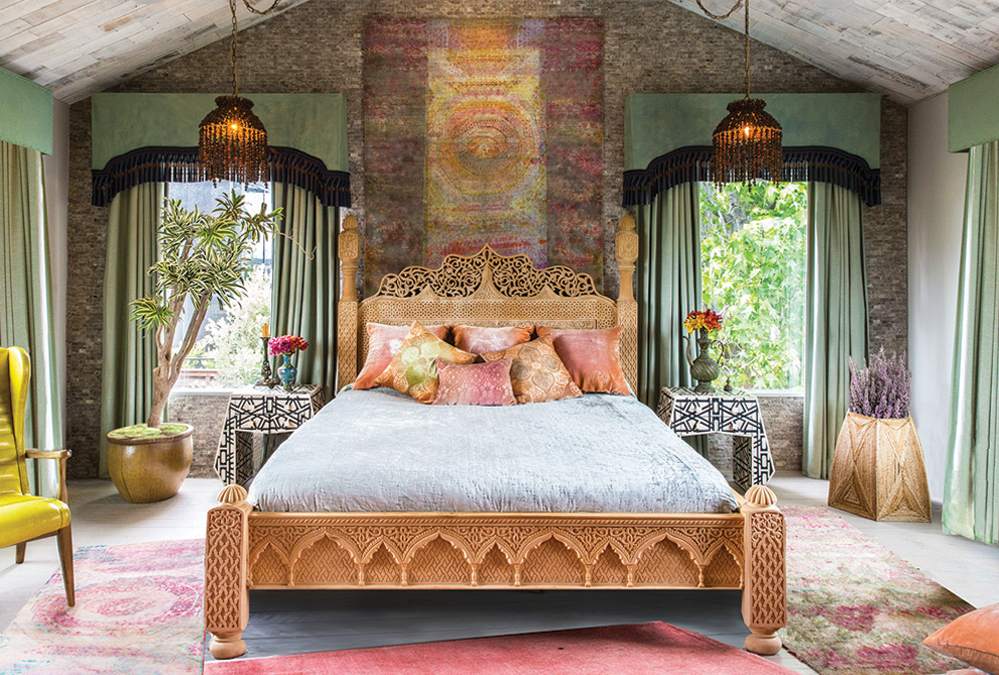 Be Inspired | subscribe to our mailing list…we're all about fun!