Home Refresh | Small Design Projects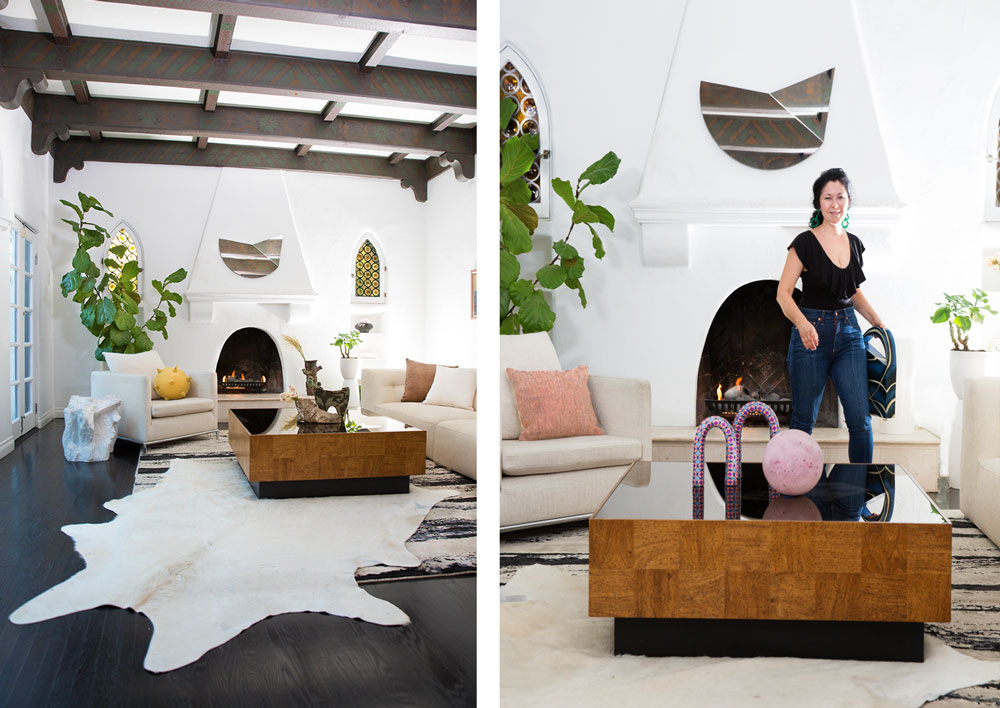 The room above was transformed in half a day, including a full shop for all decor and an overhawl on the styling. It was shot for Interior Design Magazine in a piece showcasing Parts And Assembly who designed the beautiful mirror shown. We gave the space two decorative options in their artful style. Photos by Ana Eiriksson.

Re-Fresh, Re-Organize or Re-New Your Room, Home, Office or Store
Home Refresh consultations are the perfect solution to an ever evolving space. If you love your stuff but don't feel you have worked your decor to its fullest potential, Kim can breathe new life and energy into even the most challenging of spaces, using all the great things you already own or give suggestions for new decorative treasures to add to your collection. Working in any decor style Kim's intention is to express your individuality and style your space to have your personal stamp on it. Our clients love how this unique service supports them to make great impact in small and affordable ways, such as creating a show stopping art wall, adding the perfect wallpaper or reinventing an entire space using mostly what they already own in fresh new ways.
What You Should Expect
In your consultation, we will talk meaningfully about your unique needs, personal style and lifestyle goals. Then, you will receive a ton of creative and practical solutions to re-fresh your space, solve your design dilemmas and help you create the "feel-good" ambiance you have always wanted. You may choose to address one specific area of concern or refresh, reorganize, or reinvent your entire space without incurring the effort, stress or expense of a full service design project.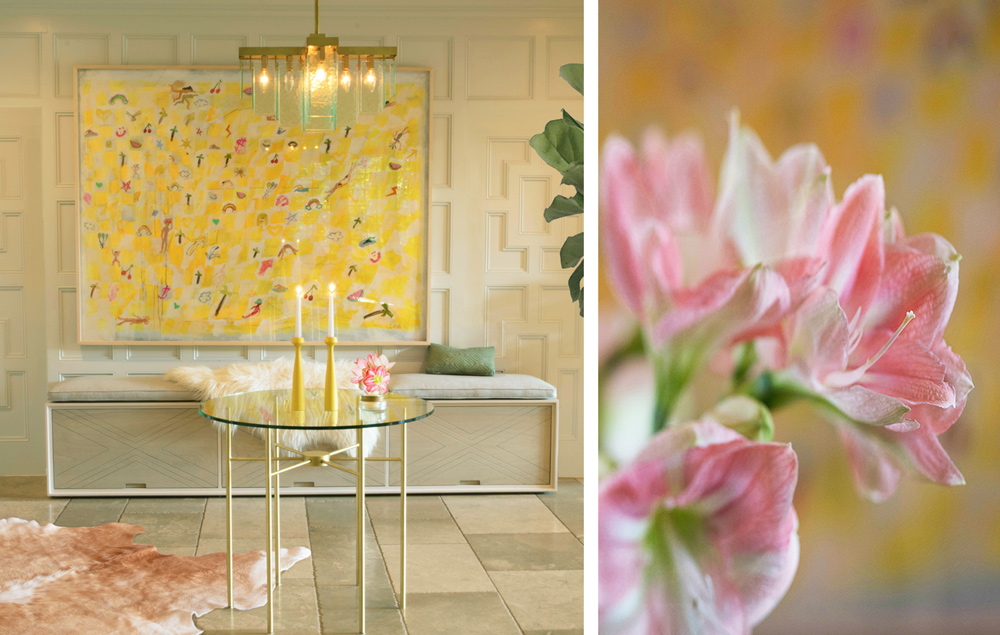 What You Get
You may wish to cover one or all of the ideas below in our Interior Stylist consultation:
Move the furniture around into a more welcoming layout.
Decorate with your existing items to create more beautiful table top services.
Create a show stopping art wall or re-hang your art for an instant facelift.
Color and/or decorative painting ideas for your walls.
A "big idea" such as opening up a wall, adding a new wallpaper or a dynamic architectural feature.
Go over the scale, color and style notes you need for any new furniture updates.
Advisement on a new reflected ceiling plan or ambient lighting ideas.
Shopping together to find a few new items that will make your existing space look more stylish.
Revitalize a piece of furniture.
Update your window treatments, upholstery or wall colors.
Design solutions for a specific area of concern.
A second eye on your finishing selections for a remodel.
Get tricks to open up your small space.
After the initial consultation, depending on your budget, we can handle all the details or give you the solutions and support you need to do the sourcing and "heavy lifting" yourself. As an extra perk, if you wish to have us make the purchases, we offer special trade discounts to you! Contact us to get started!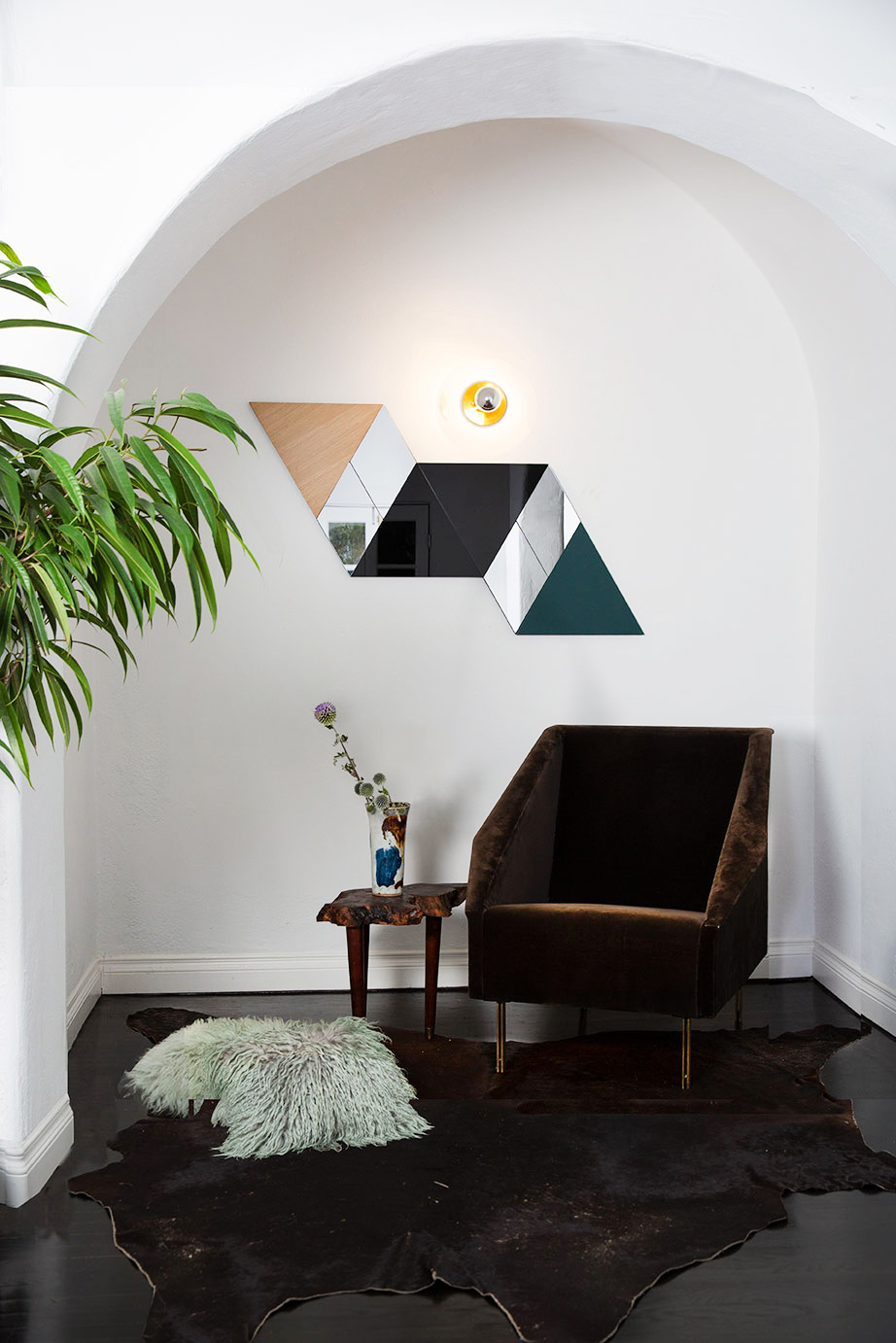 This nook was refreshed in just a couple of hours using almost everything that she already owned. Photo by Ana Eiriksson.

What We Need To Get You Started
We can schedule a call to go over your needs and answer questions or jump right into an hourly consultation at your space. Either way, it will help us out if you fill out our questionnaire so we get a sense of your style and desires.
Where We Work
Kim is based in Los Angeles, but sees clients throughout the US and Vancouver BC. Some of our out of town clients choose to bring Kim in for a 1-3 day session where she can really get her hands into your project!. You may also consider using our E-Design service that is available to clients worldwide.
Fees
Kim has a two hour minimum at $250 per hour. For quick fixes or ideas only you may only need a two hour session. Small to medium projects typically take 4-10 hours depending on the amount of rooms and whether we are handling the details or giving you the plan to run with on you own.
We bring you special discounts off the retail prices of almost any store when you purchase items through us. For example, we recently had a project where we saved our client almost $3,000. In cases like this our design fees can almost be dissolved into your savings.
The project above showcases a "scooter garage" we built to double as a banquette. This once cluttered foyer is now a fresh, inviting environment that is easy to keep organized. The doors open from the bottom up with no base to allow the scooters to roll in easily. Photo by Jay Lawrence Goldman.
Discover More
Join our mailing list for class and lecture updates, read case studies for more information on our signature process or see what our clients have to say about the signature spaces we have created for them.
Click on any photo below to start the slide show