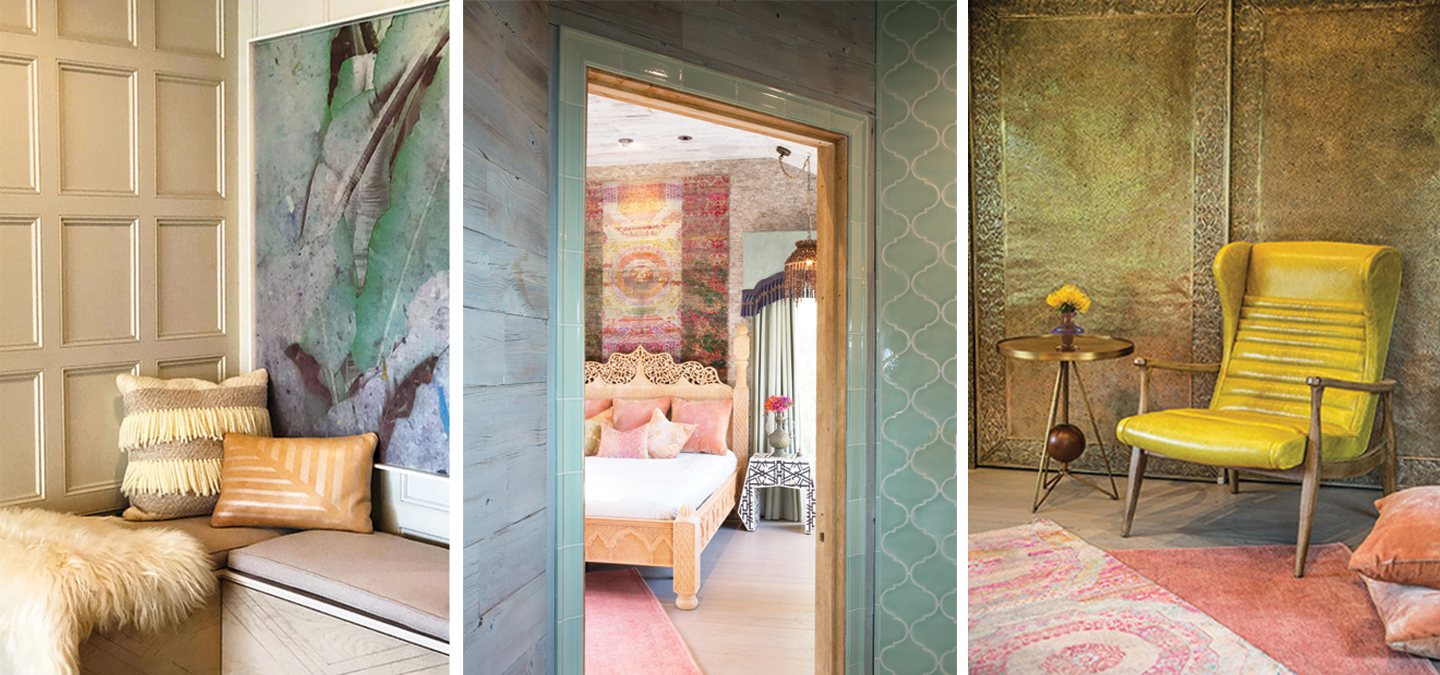 COLOR THERAPY | personalized palettes using Shamanic Astrology
"We are always impressed by Kim's adventurous sense of color for her exquisite spaces." – Lawson Fenning
Color Therapy | personalized paint and decor palettes
Color…from the subliminal to the sublime. Part therapy, part remedy, 100% interior design.
Color is a subliminal message that influences your thoughts, emotions and actions. Kim Colwell's Color Therapy provides a "color prescription" that supports optimal well-being as much as it enhances the beauty of a space.
Personalized color palettes are created using a methodology combining ancient practices with modern techniques including interior psychology, feng shui and shamanic astrology (a Native American system designed to bring us out of instability and into balance).
Lift the style of your space by lifting the layers that lie beneath.
Discover which colors supportive your personal emotional goals such as…
encourage spiritual development
inspire creativity
activate your productivity
calm your nerves
uplift your mood.
inspire your creativity.
deepen your meditation process.
How It Works | ancient + modern
Personalized color palettes are created using a methodology combining ancient practices with modern techniques including interior psychology, feng shui and shamanic astrology (a Native American system designed to bring us out of instability and into balance).
Interior Psychology
A system that examines color and its subliminal message influencing thoughts, emotions, and actions.
Feng Shui

Kim coordinates your colors to your feng shui bagua layout while considering how to nurture balance within the natural elements.
Shamanic Astrology

A Native American system using the Medicine Wheel of Peace to determine your personal colors that bring you in and out of balance. This system was taught to Kim by her mother Melinda Joy Miller, a Keeper of the tradition.
Client Experience | what they're saying
"The result is a cross between therapeutic counseling, transformational healing, and home design consultancy. She took into consideration stuff like modern aesthetic principles and my budget, but that's where a comparison with other designers ends. Kim provides a service that nobody else can touch, due to her Feng shui-based and Shamanic knowledge, that's been passed down through the generations.
Kim's insights go way beyond the mundane. She wanted to know about my aims in my inner life and historic expression, as much as my dreams for the future, and present psychological state.
You will receive a "custom, tailored, in-depth and rigorously-detailed advice, detailing exactly how she came to her prescription." This color prescription is "based on the inner and outer factors of our lives, equal to the prescription that a naturopath or acupuncturist or herbalist would make.
I gained so much in terms of inner comfort and a sense of peace and hope for the future."
M Ysanne, Composer, Tilda Swinton, The Smashing Pumpkins
Color Therapy | basic consultation
Which colors are best for your personal well-being, your relationship, family or team dynamics? Which colors create disharmony, imbalance, unease? From diagnosis to remedy, Kim will provide a personalized Color Therapy Chart based on your desires, goals, wants and needs.
Your personalized Color Therapy Chart can be applied to any of your design, furnishing and decor needs including:
• Overall Design Theme
• Building and Finishing Materials
• Paint Palettes
• Furniture and Fixtures
• Decor, Accessories and Amenities
• Seasonal Decorating
Upon completion, you will be provided with a Color Therapy Chart in PDF format to save or print and refer to for a lifetime.
Get Started | get your chart
Click here to book your Color Therapy Consultation.
Working via Zoom, we'll review your needs, answer questions and jump right into your space.
Consultations are $250 / hour with a 1.5 hour minimum ($375 minimum).
*On average our consultations are 1.5 – 2 hours.
*A complete Color Therapy Paint Package is offered below.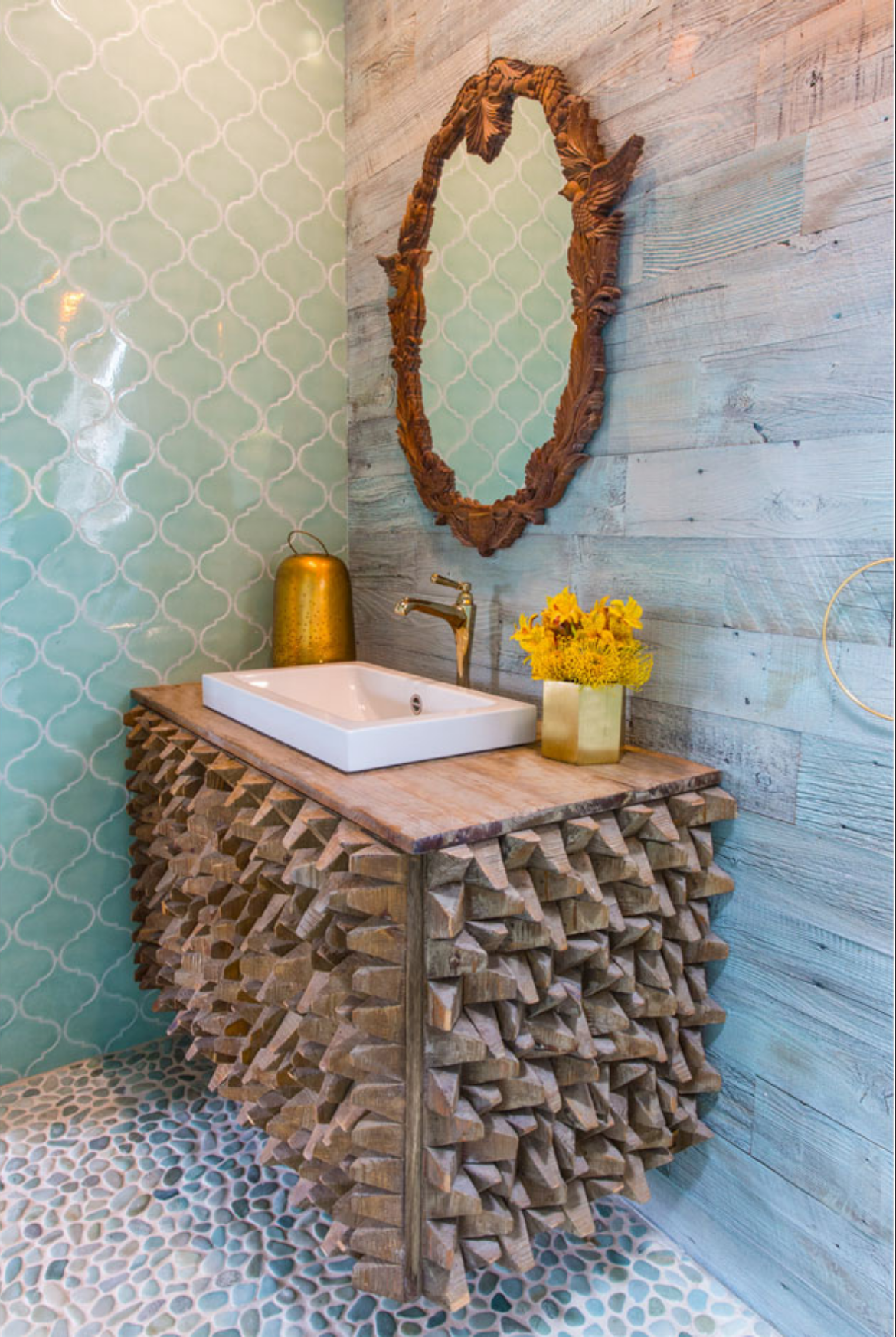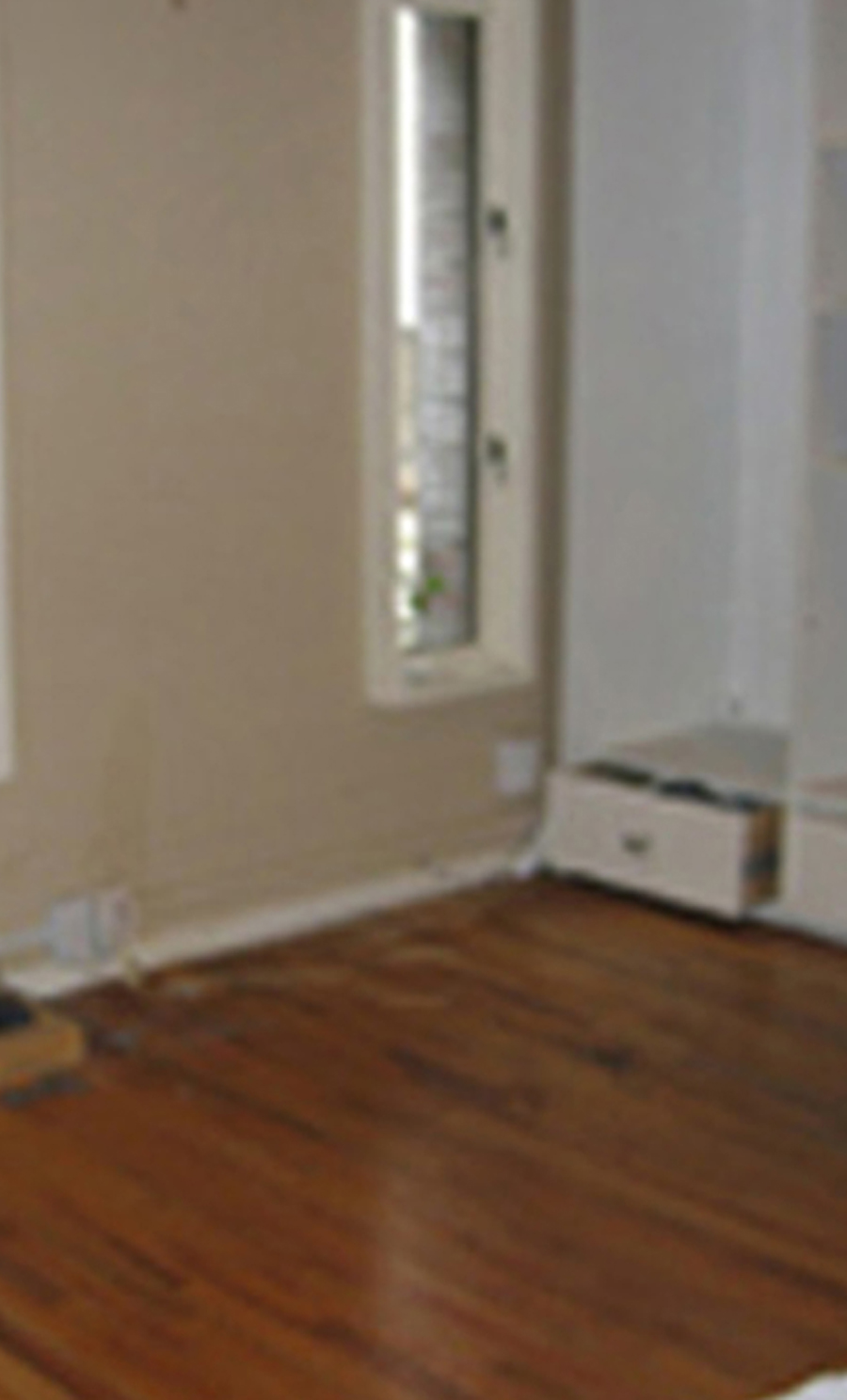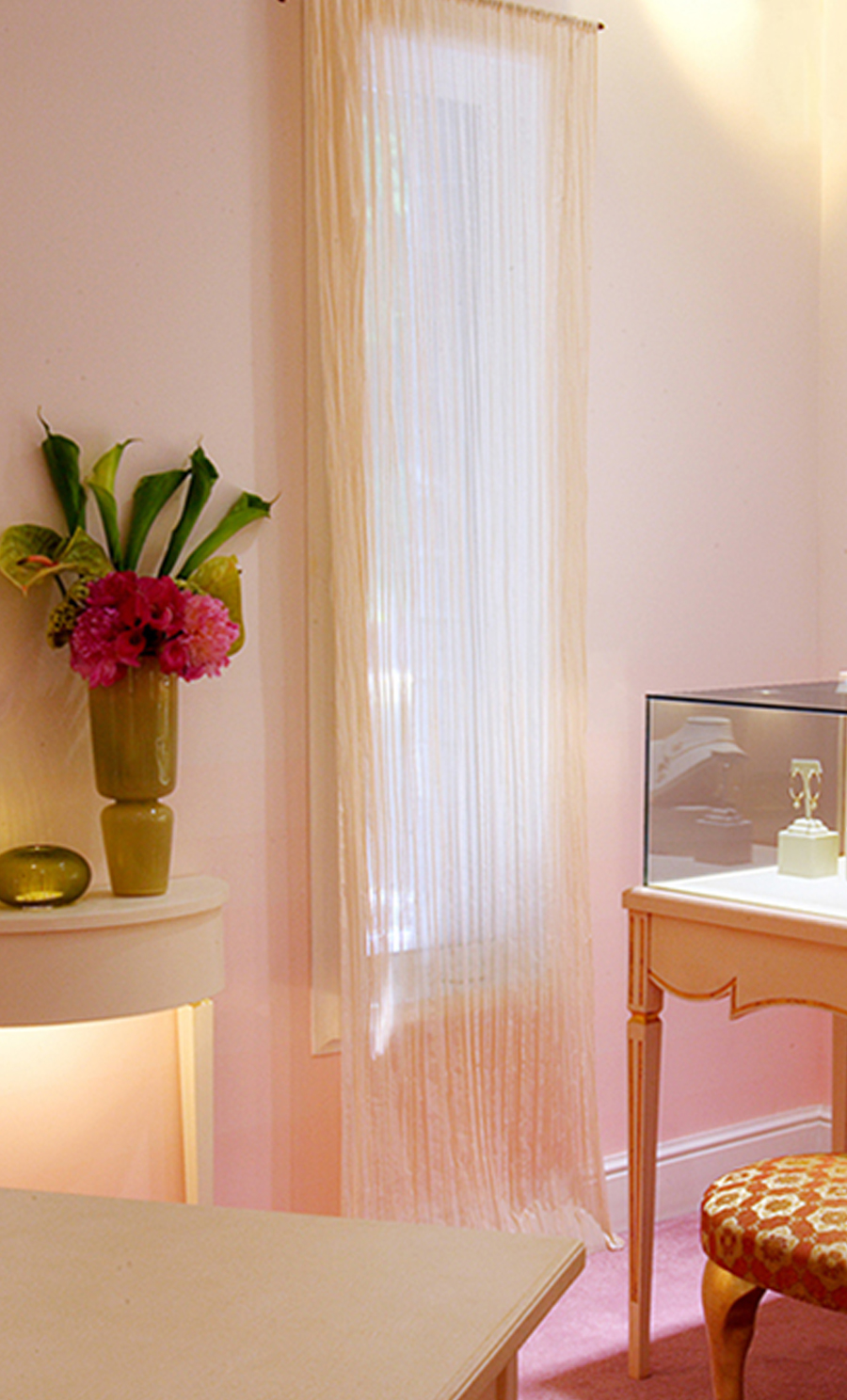 Paint Package | interior or exterior
If you would like a more extensive analysis and plan, you may consider a full Color Therapy Paint Package. More than a paint consultation, this is a detailed plan that looks at your space medicinally and creativily to give you the best colors for your space to align with your lifestyle goals.
STEP 1 – Fill out form (we will email it to you upon booking your session).
STEP 2 – We study photos of your space, personal style, emotional needs and desired outcome.
STEP 3 – We develop your personalize color therapy plan for one room that will be applicable to your paint, decor, wardrobe or brand identity.
STEP 4 -Enjoy a private, personalized consultation with Kim which includes the following recommendations…
• Personalized Color Plan
• Creative Ideas
• Presentational 2D Visuals to illustrate Kim's vision
Your feedback will be discussed. Kim will be able to revise anything to your liking.
STEP 5 – Receive a COLOR REPORT including the following perspectives…
• Artistic Design
• Feng shui Colors
• Interior Psychology Colors
• Shamanic Astrology Colors
STEP 6 – A 20 min follow up session a week later to give you time to reflect, review paint samples and answer your questions.
$999 per room
$499 exterior
Color Therapy | a la carte
Expand on your Basic Color Therapy Consultation and really explore your personal world of color.
Design a Wall Treatment | points of interest
Personalized Shopping | furniture, fixtures, decor
Using your personalized Color Therapy Chart, Kim will take your place from drab to fab. She will customize a painted wall treatment, mural or wallpaper or as your personal shopper, she will seek out and find the best in furniture, fixtures, art, decor and more.
Project Shown |colors rooted in nature for personal wellness
These colors combined were personalized for an artistic family to…
Awaken their Spiritual Enlightenment

Inspire their Minds to Dream

Cujure Serenity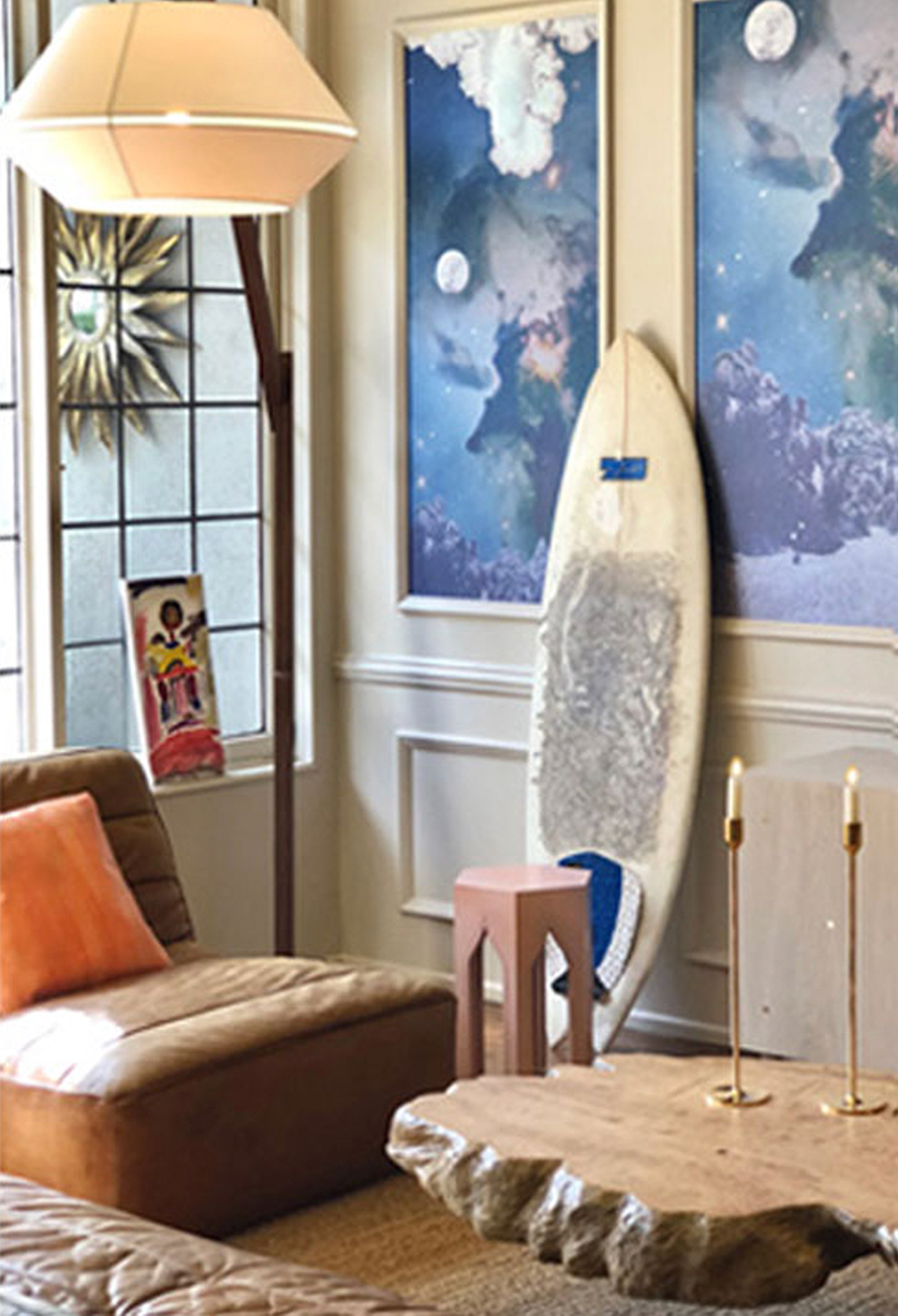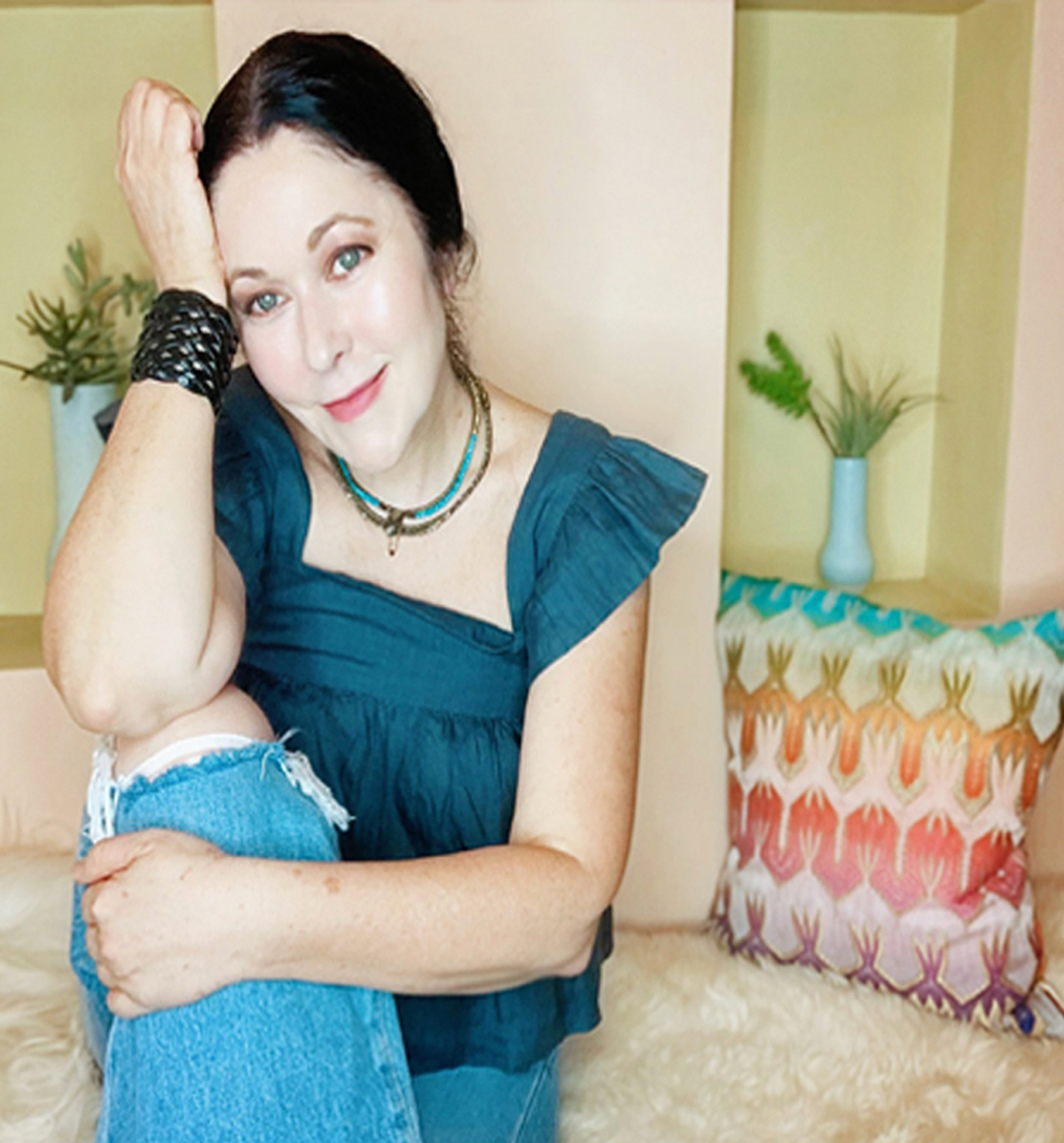 Where We Work
Kim is based in Los Angeles and currently conducting onsite visits in the greater SoCal area. Virtual consultations are available by Zoom and becoming increasingly popular for our growing global clientele. Request to travel is available pending location with additional hourly rate.
Fees
Kim's rate is $250 / hour with a 1.5 hour minimum.
Testimonials
Click here for reviews from our clients.
Get Started
Email us to set up a 15 min complimentary chat with Kim to jump right in.
Color Therapy | use color to illuminate your inner power
Kim applied her Color Therapy techniques to her interior design project below for a total transformation.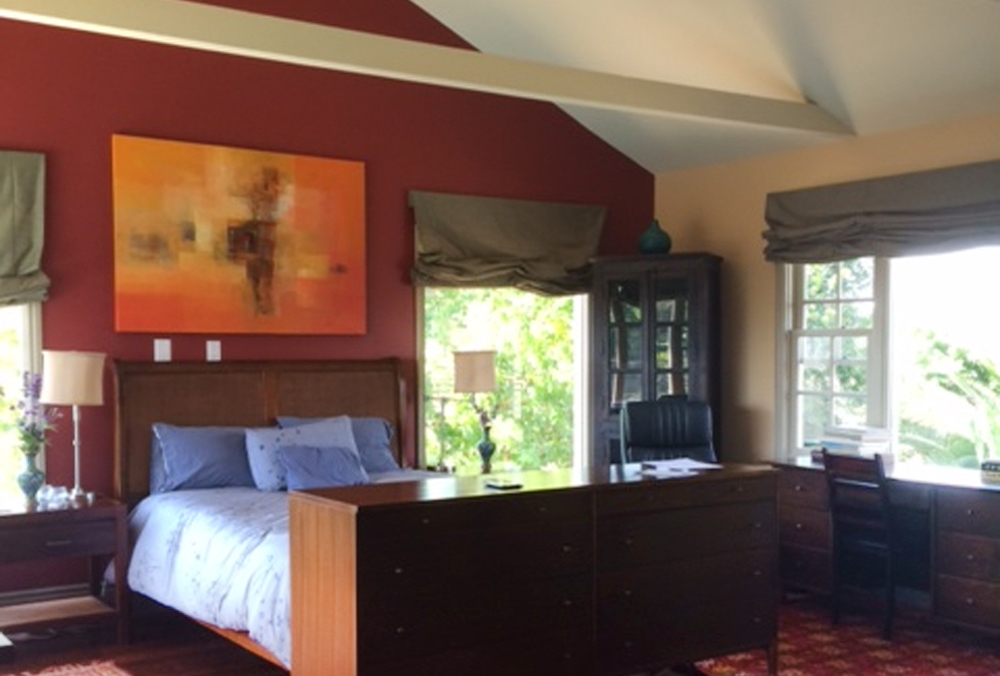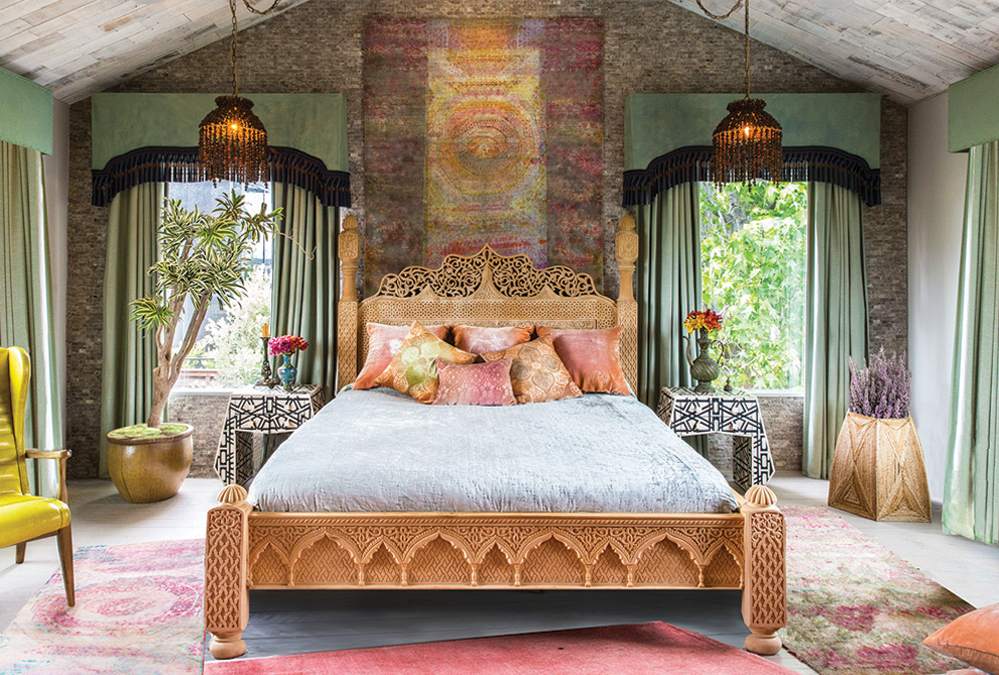 Be Inspired | subscribe to our mailing list…we're all about fun!