About
Kim Colwell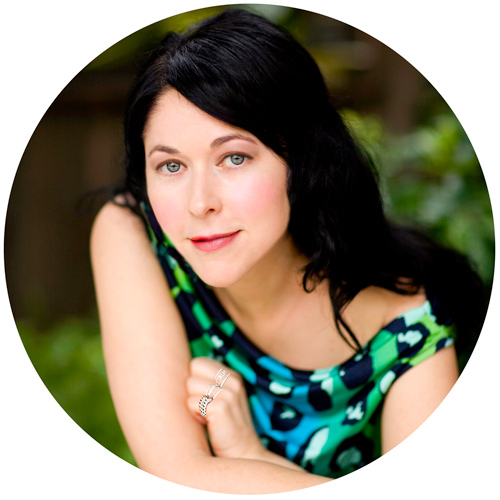 A Fresh Approach to Interior Design
Kim Colwell is a Los Angeles based interior designer known for her strikingly original, transformational approach. She is an NYU Tisch trained artist and second generation feng shui master with a lifetime of tutelage from her mother Melinda Joy Miller, founder of Shambhalla Institute. Her interiors promote harmony, inspire creativity and encourage individuality. She marries high style with high vibes, creating gorgeous signature spaces that empower her clients as individuals, couples, families or teams.
Through a unique approach that she dubs "Transformational Interior Design," Kim discovers each client's personal vision, sensibility and lifestyle goals and creates a signature design concept that captures their individual essence while evoking a warm, inviting atmosphere. Her mission is to design spaces that are as meaningful as they are beautiful, and help her clients feel empowered and inspired in the places where they live and work.
Kim works on a full range of projects from high-level/high-concept residential, office or retail remodels to smaller projects through her celebrated Interior Stylist service, in which she consults in-person or virtually to help you revitalize and re-style your existing home, office or store. Having designed homes and retail spaces for a diverse range of names, from jewelry designers Erica Courtney and Alan Friedman to Grammy and Academy Award nominated producers and musicians to leaders in the fields of fashion, health, beauty, wellness and entertainment. Kim has been heralded as an "urban healer" by C magazine and her projects have been featured in Lucky, WWD, Pasadena and Angeleno magazines amongst others. As an expert she has appeared in the pages of Shape magazine and several books including How To Be Well from health Guru Dr Frank Lipman. The Beverly Hills jewelry boutique she designed is considered "One of the coolest stores in the US" by InStore magazine.
My Journey
My work as an interior designer began from my mother's influence with roots from my eclectic background of art, feng shui and design psychology. My mother, author of the Shamanic Gardening: Timeless Techniques for the Modern Sustainable Garden and founder of the Shambhalla Institute began as a cultural anthropologist and then a sensory-motor integrative therapist. She developed a method of creating environments that could shift the developmental process of her clients, spring boarding a new way to see space as an influence on our psyche and behavior. I grew up absorbing her knowledge as a pioneer in the field of feng shui as the first to fuse psychological and Native American principles. As a child, growing up between urban life and a magical farm outside of Philadelphia, I felt like I was a product of my environment.
Art and design were how I expressed myself from an early age. At age ten, I was chosen for my first juried art show. In high school I danced with a regional ballet company, before pursuing my BFA from NYU Tisch. This led to the first chapter of my career, as a fine artist, illustrator and animator. I loved illustration—it gave me the opportunity to let my imagination flow on projects for Nike, Atlantic Records, Disney, Utne Reader, David LaChapelle, and Moby. I was honored to have US News & World Report showcase one of my animation projects.
I was always intrigued with the psychology that is reflected in the arts and interiors: I loved exploring the visual ways that people express themselves and define their personality—particularly through the spaces they created to be in every day. Over time, I began using space as my canvas, and began applying the same eye for composition, style, and color balance I'd learned in art and illustration to interiors and furniture design.
My childhood experiences of absorbing my mother's knowledge of feng shui, the psychology of space, and of experiencing myself as intimately connected with nature, began to permeate my interior design approach. I began to develop my own distinctive way of doing interior design—one that melds intuition and insight with grounded, modern sensibilities. I call this "Transformational Interior Design," and it is a multifaceted approach, born from a fusion of formal and experiential education. On the one hand, I use interior design psychology to find ways to express my client's unique voice within the design concept while using the space as a tool to trigger their personal desired response. By merging interior design and psychology there is a holistic approach that gives an end result that can feel deeply meaningful to the people living or working in their space.
And on another, I use feng shui to evoke a warm, soulful feeling from the environment. The location, setting, and structural features impact the use, flow, balance and feel of a space. As I balance intuition and life-long studies, it has been wonderful to be able to redirect and optimize the energetic feel of the room or building while protecting their sacred aspects.
Philosophy
Today more than ever, we are aware that our surroundings are never incidental or insignificant. Our homes and businesses act as dynamic systems that have the power to impact every aspect of our physical, mental-emotional, and even spiritual well-being. The spaces we choose to live and work in can stimulate our creativity, harmonize our relationships, and nourish our fulfillment, or they can inadvertently stifle these attributes and bring the opposite result. Spaces have the power to inspire, heal, and empower.
My mission as a designer is to holistically integrate artistic design principles with psychology and feng shui and to create warm, gorgeous and personalized environments for everyone! I regularly gift consultation services to people in need and regularly donate clients un-used furnishings to Habitat for Humanity or Beyond Shelter, a non-profit temporary housing for the homeless. I practice a deep mindfulness of sustainability in design, re-purposing furnishings whenever possible and up-cycling them to shelters for families in times of transition.
What makes my work so special is that it is applicable to everyone. I hope we will have an opportunity to connect and delve into making your environment a beautiful, inspiring space for you to live, work or play.
Warmly,
Kim
Save