Interior Stylist |
Decorative Refreshes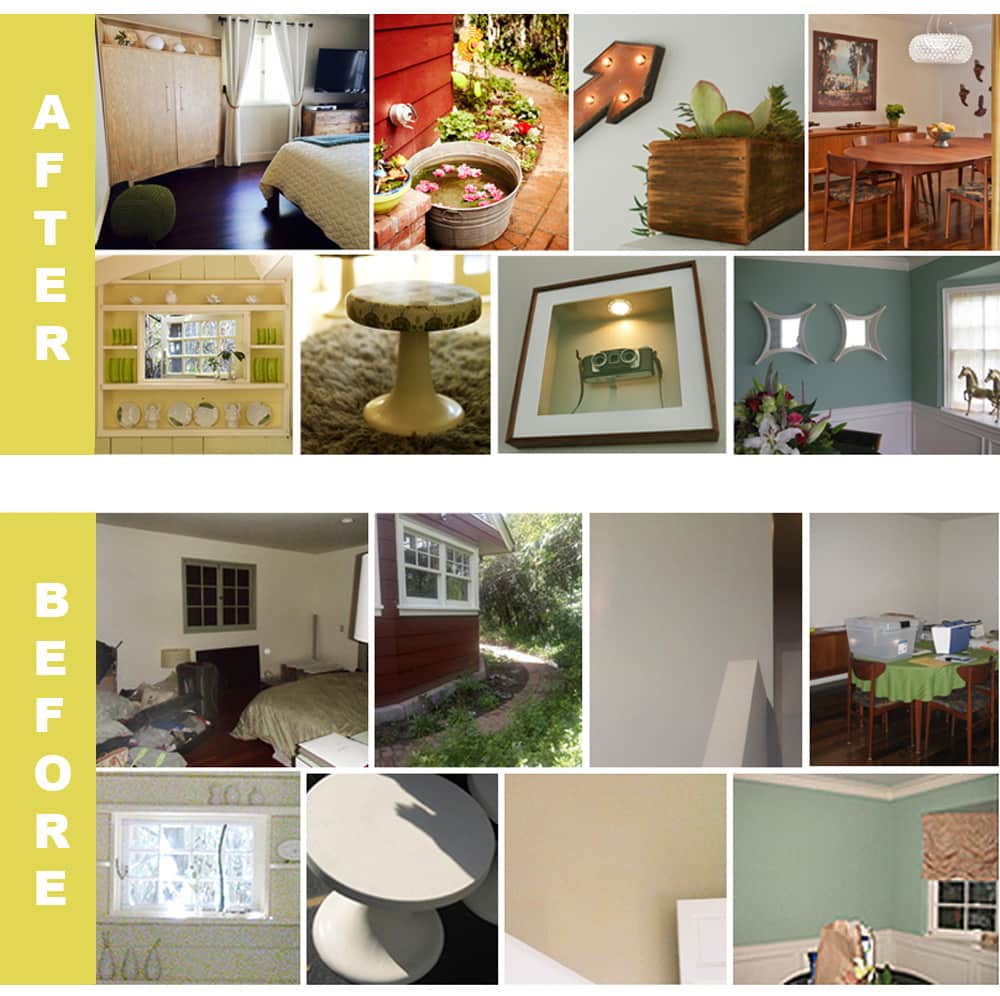 Re-Fresh, Re-Organize or Re-New Your Room, Home, Office or Store
As an interior stylist, Kim works with any style to revitalize your space with creative, practical design solutions for any part of your home, office or store. She will breathe new life and energy into even the most challenging of spaces, using all the great things you already own, eliminating clutter or adding new decorative treasures to your collection. Our clients love how this unique service supports them to make great impact in small and affordable ways, such as creating a show stopping art wall, adding the perfect paint color or reinventing an entire space using mostly what they already own in fresh new ways. Kim works in any decor style to express your individual sensibility.
What You Should Expect
As an interior stylist, Kim helps you address specific areas of concern and refresh, reorganize, or reinvent your space without incurring the effort, stress or expense of a full remodel. It is a budget-conscious approach that narrows the focus: we can revitalize just one piece of furniture or a select few design features such as window treatments, upholstery or art to change the look and feel of a space significantly. In your consultation, we will talk meaningfully about your unique needs, personal style and lifestyle goals. Then, you will receive an abundance of creative and practical solutions to re-fresh your home, solve your design dilemmas and help you create the "feel-good" ambiance you have always wanted. Click here to discover more about how our initial consultation and follow-up consultations work.
Unique Perks
We want to make your home, office or retail environment, be more than just a pretty space by offering suggestions that also support your personal and lifestyle goals. Knowing that our homes and businesses have the power to impact us on a mental-emotional level, rejuvenating us or bringing the opposite result, such as making us feel overwhelmed or stressed. Kim's background in design psychology and feng shui allows her to set up your space to stimulate creativity, harmonize couples with different sensibilities or promote greater calm and wellbeing (or even turn your home into a healing retreat!). The result is a beautifully stylized environment with that supports your life or work goals as an individual, couple or corporate team.
How To Use This Service
Use this service when you want to make small changes throughout a single room or targeted area of your office or retail space, or when you want to do a simple refresh of your entire home or commercial space. Depending on your budget, we can handle all the details or give you the solutions and support you need to do the sourcing and "heavy lifting" yourself. The consultations give you information to renew your design on your own, have Kim guide you along the way only as necessary, or have her handle every last detail. Contact us to get started!
What happens in a consultation?
Our initial consultation typically takes about an hour and a half to three hours. We begin by exploring your needs and desires for your space, and to discover more about your taste and personality so we can personalize our suggestions to highlight your style and sensibility and really get into how we may use your space as a tool to support your lifestyle goals while beautifying it at the same time.
You may wish to run with the ideas on your own after the first session or we can do as many follow up sessions as you would like, shop off site or add any of the items from the extras list below. Essentially, we can be as hands on or off as you would like. As an extra perk, if you wish to have us make the purchases, we offer special trade discounts to you! You may want one or two follow-ups only, weekly sessions, or have us handle everything. We offer any amount of time you require from longer sessions to sessions as short as 15 minutes (phone or online only) to search for specific items, answer quick questions, such as which items go best together, or have us check photos so we can better guide you on placement or in areas where you are stumped. Questions regarding the clarifying anything that came up in a session is always free of charge.
Consultations may also include the following…
We rearrange existing furniture and décor items to punch up any room's style quotient.
Shopping for or reviewing specific furnishing resources that will work with your existing space in terms of style, scale and budget.
Help to resolve design issues or structural challenges and change a floor plan to balance energy flow, be more inviting, and bring forth a feeling of comfort and warmth.
Help with a wealth of creative ideas that will deliver modern solutions to an aged environment.
We turn small and crowded spaces into rooms that look and feel more expansive.
We organize and eliminate clutter to open up a positive and balanced energy flow.
We draw out and showcase your unique personality with simply decorating additions or eliminations.
We revive old furniture to create pieces that become your favorite new showstoppers.
We help you re-think some areas that need some love and give you specific style, scale, and color notes for you to shop on your own
With a handyman present we can create an art wall with one to several pieces or simply mark each piece of art throughout the home for you to hang them at your leisure.
Offer design suggestions that simultaneously stimulate creativity, harmonize your relationships or calms your overstimulated mind.
Specific paint colors personalized to your taste, existing furnishings and feng shui.
Follow up sessions: reviewing any changes you made from your previous session or new samples and ideas you found on your own.
Vender referrals.
A plan for you to implement the ideas discussed or have us do it for you.
Extras
Upon request, we offer the following services to make your design journey easier:
Personalized Feng Shui Chart
Mood Boards
Floor Plans
Renderings
Installation Guide
Shopping List
Where We Work
Our Interior Stylist consultations are offered in Los Angeles, but a lot of Kim's clients have her fly out to them for 3 or more day stints where she can work more intensely. She can even offer this stylist service virtually by phone or skype.
Discover More
Join our mailing list for class and lecture updates, read case studies for more information on our signature process or see what our clients have to say about the signature spaces we have created for them.