Interior Design
Feng Shui Training
Kim's interior design and feng shui training courses are interactive and always inspirational, sparking creativity and motivate personal growth. Each class touches on her signature approach to transforming space with new tools to boost your decorative style, create harmony and restore balance in your home, office, store and life.
Upcoming Los Angeles Workshops
Discover Which Colors Are Healthiest For You On A Personal Basis
Bell Canyon, CA  |  Private Location

Feb 2018   |   Date TBA 7 – 9 PM   |   Fee $35
Learn…
Find the perfect colors for you as an individual, couple or family. Color can lift your mood, overstimulate your already stressed mind, heal you or inspire creativity. Studying under her mother's tuteledge since childhood, Kim has been trained in many healing modalities that use color as a tool to bring her clients back to balance. Combining her extensive background as an interior designer, fine artist and second generation feng shui master with shamanic astrology and psychological principles, Kim will help students find their personal colors that are the healthiest for them on a personal basis. Color can effect our mental and emotional state of balance. Learn which colors are best for you as an individual, couple or family.
Contact us for registration or information at 323.309.2945 or press@kimcolwelldesign.com.
Feng Shui + Design Workshop | A Holistic Approach
Social Study Store  |  5028 York Blvd – Highland Park

Sept 2017   |   Date & Time TBA   |   Fee $40
Learn…
Use color to Elevate Mood, Restore Balance and Calm Your Overstimulated Mind.
Answers to your personal design and feng shui dilemmas.
Use feng shui to manifest your goals and bring harmony to your relationships.
Decipher the differences between Visual, Emotional or Physical Clutter.
Contact us for registration or information at 323.309.2945 or press@kimcolwelldesign.com.
Monthly Certification Feng Shui Class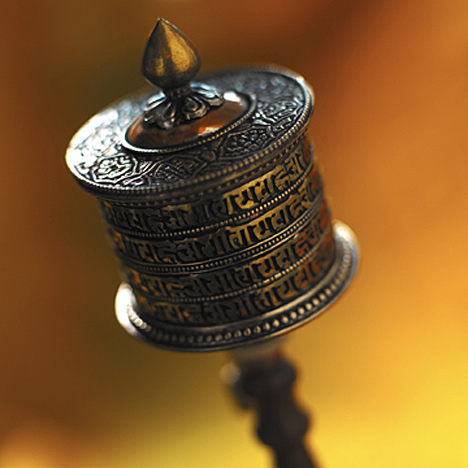 Feng Shui Training | Monthly Private Certification Or Introduction Classes
Private Feng Shui Training Is Offered Once A Month in Los Angeles

Fees: Group Intro $640 (3 or more people) – Group Certification $1,395 (2 or more people) – Private Certification $1,840 (one person)

Feng Shui training classes are certified through the Shambhalla Institute. Since1991 its comprehensive approach has made it the most well-established feng shui school in North America with its integration of traditional feng shui with psychological and Native American principles. Kim adds the benefit of translating the feng shui through the lens of an interior designer. Though occasionally Kim offers public group classes, her classes are now offered privately for one ore more people. Each class is taught in a residential environment with highly personalized, hands on experience. The class feels more like you are being personally mentored by Kim. It is far beyond what you would expect in a feng shui class, but suitable for those seeking to be professional feng shui practioners. You will develop tools from this class that will be applied to all aspects of your life. You will learn how to transform space to become more harmonious, energetically charged, personalized and dynamic while learning how to implement tools that empower you or your clients with a new holistic approach to space. More
"The class was beyond what I was expecting. The depth of information from many different perspectives makes this a unique, insightful, and powerful course." Elizabeth Shopland, Owner, Nature Inspired Living. More.
Sign up for our newsletter for updates. Contact us to register or inquire at 323.309.2945 or press@kimcolwelldesign.com.
Invite Kim To Speak | Customize A Workshop For Your Friends Or Corporation
Contact us to invite Kim to a speaking engagement or host a private workshop at your home, corporation or venue. We would love to customize a talk to the interest of the group. To get started, fill out our questionnaire below and someone will contact you to workout the logistics.
FENG SHUI WORKSHOP OPTIONS
Feng Shui For Your Best Sleep | Learn Kim's Tricks To Set Up A Bedroom For Your Best Sleep.
Feng Shui | Manifest A Relationship Or Bring Harmony To Your Existing Relationship
Feng Shui | How To Use Feng Shui For Abundance And Activate Career
Feng Shui For Health
Daily Rituals And Ceremonies For Manifestation And Personal Restoration
Altars | Add Intention To Decorative Table Top Areas That Honor, Manifest And Heal
Feng Shui & Design | Using Design To Restore Balance, Manifest Goals And Harmonize Relationships.
DESIGN AND PSYCHOLOGY WORKSHOP OPTIONS
Psychology Of Color | Personalize Colors To Elevate Mood, Calm Mind And Inspire Creativity
Create A Healing Environment | Replace Emotional Clutter With Items That Rejuvenate On A Daily Basis
Design Psychology | 9 Tricks To Create A Environment That Inspires And Empowers
Clutter Blasters | Learn How Tricks to Clean Up Your Clutter Habits
Open Up A Small Space | Urban Design Tricks For Small Spaces
CORPORATE WORKSHOP OPTIONS
Corporate Feng Shui | Increase Motivation, Inspire Creativity and Make Your Work More Inspired.
Feng Shui For Real Estate | Implement Warmth To Give Buyers The Feeling Of Home And Turn Properties Faster.
Sign up for our newsletter for private invitations to Kim's talks.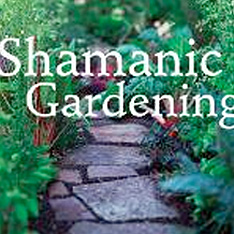 Kim's mother's book is traveling around the states. Look out for a book signing in your neighborhood.
Shamanic Gardening: Timeless Techniques for the Modern Sustainable Garden Integrating sustainable ancient and traditional gardening methods with shamanic principles, modern permaculture, and historical gardening techniques such as the Japanese, Pueblo Indians, George Washington and Thomas Jefferson.  Get it at your local book store, online book stores or SIGNED COPIES on her company's web site, Shambhalla Institute. Join the Shamanic Gardening Community for tips, shared insight and updates on the blog, pinterest or Facebook.