Feng Shui Certification Class
Learn To Enliven Energy, Use Space To Empower And Remove Blocks To Manifest Your True Intentions.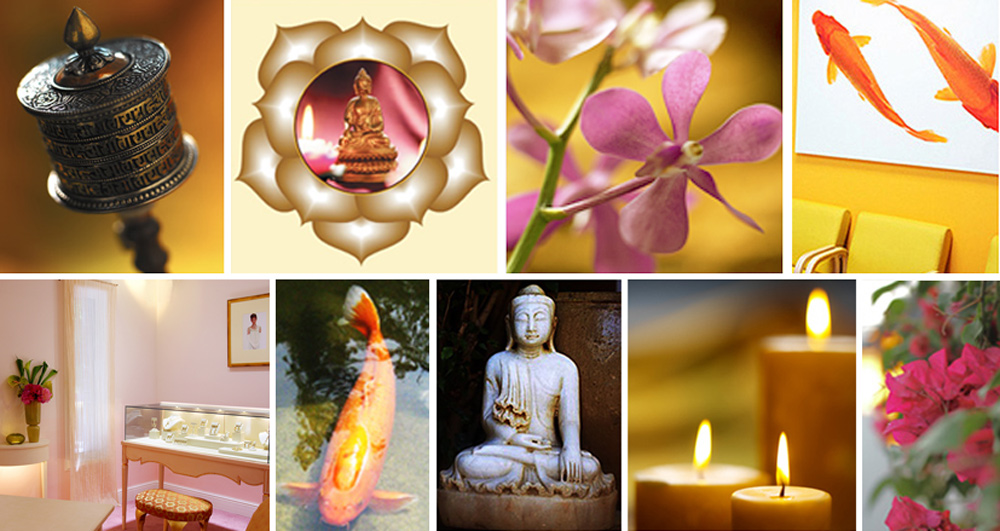 Feng Shui Certificate Class
GET TRAINING FOR YOURSELF OR YOUR TEAM IN THE ART AND SCIENCE OF FENG SHUI
HOW ARE WE UNIQUE
Students will come away with a new understanding of feng shui, sustainable, psychological and shamanic techniques, and will discover fascinating parallels between these traditional modalities. This class teaches everything you need to know about feng shui, but so much more. Students experience a deeper connection to self and will explore exciting ideas about ways to express that visually.
This uniquely holistic approach to feng shui is the signature of the Shambhalla Institute, where Kim teaches the classes. Kim grew up with these teachings as her mother founded the Shambhalla Institute in 1991.
HANDS ON LEARNING
Each feng shui courses are kept small and private to give you the optimal learning environment. You will have hands on experience, being guided by Kim directly. Classes are held in a residential location which allows you to practice the information as you learn.
WHEN ARE CLASSES OFFERED?
Private classes for individuals, groups of friends or corporate teams are offered once a month in Los Angeles. Depending on the size of the group, arrangements can be made to travel to you. Group public classes occasionally throughout the year. Sign up for Kim's personal mailing list if you wish to be notified of upcoming public classes and private events.
HOW DOES THE CERTIFICATE WORK?
Kim teaches the Feng Shui Certification and Introduction Classes through the Shambhalla Institute  in Los Angeles, Orlando or virtually online via Skype anywhere in the world. Upon request, Kim can travel to you or your group for a private class.
INTRODUCTORY AND CERTIFICATION FENG SHUI CLASSES
Each class can be taken virtually or in person (Los Angeles, Orlando, Vancouver BC or Kim can travel to you upon request)
2 day Introductory Residential Feng Shui Courses – $748 group or $949 private
4 day Certification Residential Feng Shui Courses – $1,495 group or $1,999 private
4 day Certification Gardening Feng Shui Courses – $1,495 group or $1,999 private*
4 day Certification Commercial Feng Shui Courses – $1,495 group or $1,999 private*
2 day House Blessing Class: $649 group or $849 private
*These classes have the residential feng shui class as a pre-requisite
Each class has a $350 deposit
/>
KIM'S BACKGROUND IN FENG SHUI
Kim is a second generation feng shui master. Her mother, Melinda Joy Miller, author and founder of the Shambhalla Institute, developed a unique and renown feng shui cirriculum that gives graduates a distinct competitive edge as no other institute integrates traditional feng shui with psychological, and shamanic principles. As a designer Kim translates traditional cures such as crystal balls and interior wind chimes with more aesthetic options to move, activate, or slow down the movement of energy and bring balance to the overall environment.
WHAT MAKES THIS CLASS SPECIAL
This feng shui class curriculum is suitable for newcomers and experienced practitioners, or anyone who wants to discover new ways to take control of their life and transform their environment. No other feng shui class world wide incorporates psychological, Native American and Sustainable principles like this class does. It is a comprehensive feng shui class that is beyond feng shui as it touches on the aspects that allow you to deeper into the practice.
WHO SHOULD TAKE THIS CLASS
Popular careers which benefit from this work include Real Estate, Interior Design, Garden Design, Architecture and Psychology. This class is perfect for anyone who would like to learn a new set of tools that will allow them to create a balanced, healthy, and vital environment on their own. Students will learn the Shambhalla Institute's signature use of space that allows them to use the space as a tool to shift their client's mood and manifest their goals.
Please contact Kim directly to discuss the schedule options and other questions. Tel 323.309.2945 or email kim@kimcolwelldesign.com.
SIGN UP NOW
Kim is available to set up a chat to give information on the class, make arrangements for your private class for you or your group. Please email her here to get started: kim@kimcolwelldesign.com