Custom Designer
Furniture
Custom Designer Furniture | Los Angeles
Often, the perfect piece of furniture ties everything together. You can complete the puzzle of your living or work space by enhancing your existing decor with a new custom piece of furniture. We are equipped to handle extensive furniture projects for remodels or small individual pieces. Whether you would like a custom kitchen, a unique bathroom vanity or a new coffee table, each custom piece can be crafted in many types of materials or styles, and be personalized to your sensibility. Whenever possible, Kim takes a sustainable approach, finding creative solutions to re-work your existing furniture or using eco-friendly materials.
Custom Office Or Retail Furniture
If you have an existing office or retail space that you would like to enhance with one or more custom pieces of furniture, we are set up to do small or large orders in any style. We work with most materials, but try to be sustainable in our approach whenever possible.
How To Get Started
If you would like to have a special piece of furniture designed by Kim Colwell for your home, kitchen, bathroom, office or retail space, contact us to set up a complimentary time to chat about your project. We will give you a bid if you know what you would like or schedule a consultation if you desire an expert opinion on the type of furniture that will look beautiful in your existing space, including details such as style, color, placement, scale, material options, etc.
Discover More
Subscribe to our newsletter for updates, read case studies or see what our clients have to say about the signature spaces we have created for them.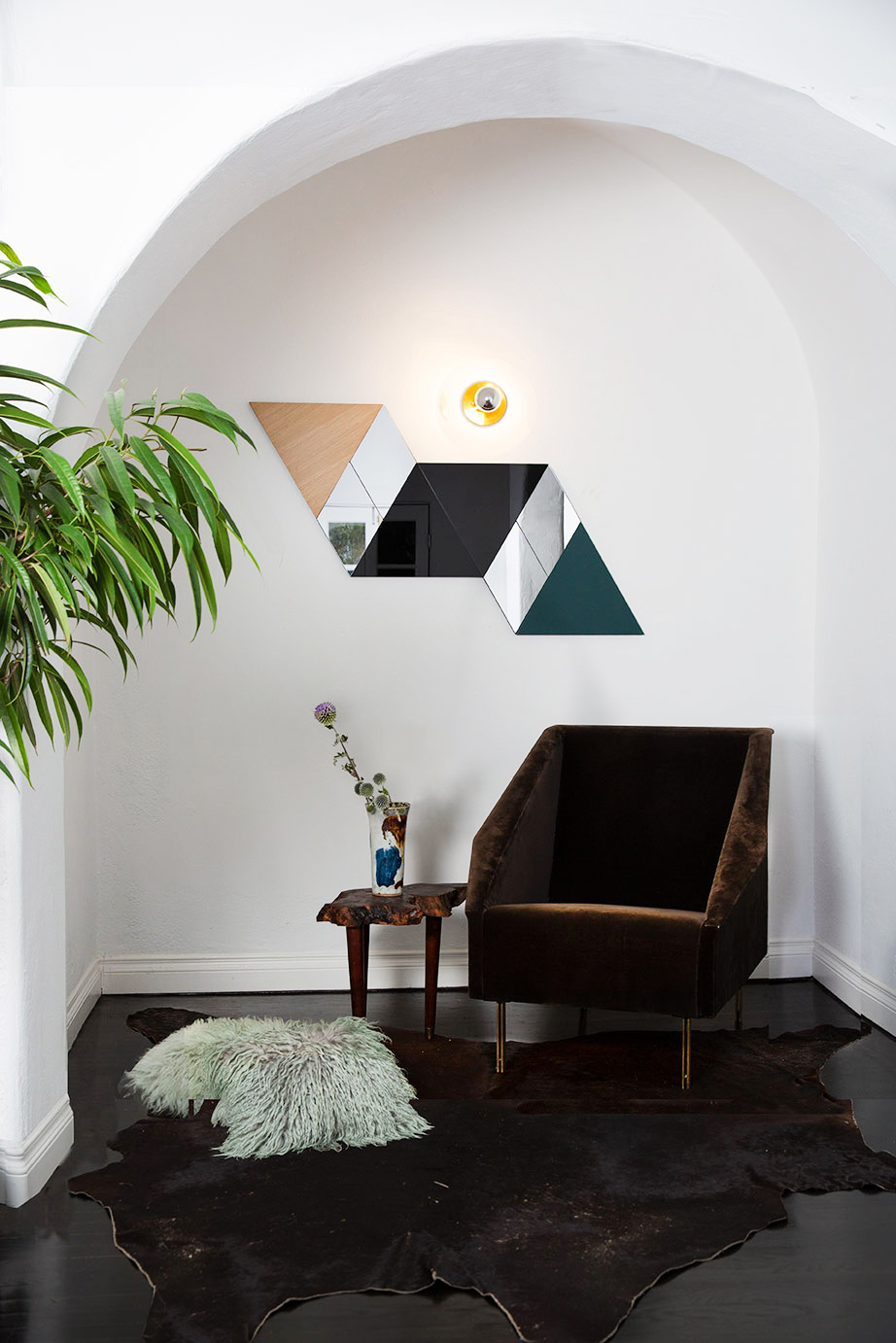 This nook was refreshed in just a couple of hours using almost everything that she already owned. Photo by Ana Eiriksson.

What We Need To Get You Started
We can schedule a call to go over your needs and answer questions or jump right into an hourly consultation at your space. Either way, it will help us out if you fill out our questionnaire so we get a sense of your style and desires.
Where We Work
Kim is based in Los Angeles, but sees clients throughout the US and Vancouver BC. Some of our out of town clients choose to bring Kim in for a 1-3 day session where she can really get her hands into your project!. You may also consider using our E-Design service that is available to clients worldwide.
Fees
Kim has a two hour minimum at $185 per hour. For quick fixes or ideas only you may only need a two hour session. Small to medium projects typically take 4-10 hours depending on the amount of rooms and whether we are handling the details or giving you the plan to run with on you own.
We bring you special discounts off the retail prices of almost any store when you purchase items through us. For example, we recently had a project where we saved our client almost $3,000. In cases like this our design fees can almost be dissolved into your savings.